"We work hard to get the best possible result for each client"
About Us
Schwartz Bon is one of the most distinguished law firms in Wyoming. For over 70 years, our attorneys have successfully represented and assisted their clients in virtually every type of civil litigation. The firm's clients range from large American and international corporations to individuals injured through the fault of others. The firm's lawyers have represented parties in cases involving personal injury, death, products liability, patent infringement, truck wrecks, explosions, fires, animals and construction—- to name just a few.
The firm has achieved the highest possible rating (AV) from Martindale-Hubbell, and has been listed in the Martindale-Hubbell Bar Register of Pre-eminent Lawyers.
Firm History
Schwartz, Bon, Walker & Studer, LLC is a successor to one of the oldest legal traditions in Wyoming. Shortly after the turn of the century, R.H. Nichols and "Bull" Sterritt established their legal practice in the newly constructed Consolidated Royalty Building in Casper, Wyoming.
In the early 1950's, Casper native, William T. Schwartz, began his practice in the same "ConRoy" offices as Mr. Nichols. Shortly thereafter, another Casper native, William S. "Bill" Bon, moved his practice into the ConRoy Building. Bill Bon began an association with Bill Schwartz that lasted until Mr. Schwartz's death in 2008. "The Bills" cemented their friendship and legal association by creating a firm combining the talents of both men, with Bill Schwartz as a nationally renowned mineral and business lawyer, and Bill Bon as a pre-eminent civil trial attorney.
In 1975, Schwartz and Bon were joined by Cam Walker, who had worked for both before the law firm was formed. Schwartz, Bon, and Walker were all graduates of Natrona County High School; however, this tradition was broken when Judy Studer, a Pennsylvania native, (but a University of Wyoming graduate who did marry an NCHS alum), joined the firm in 1985. The firm continued to grow with additional partners Pat Holscher in 1990, Rick Koehmstedt in 1999, Peter Timbers in 2007, Carissa Mobley in 2017, and Jeff Meyer in 2019.
Schwartz Bon continues its presence in the Consolidated Royalty Building, now a national historic site. While the firm has expanded its areas of practice to include Estate Planning and Intellectual Property (having one of the only licensed patent lawyer in the state of Wyoming), it still maintains a core business and civil litigation practice in the tradition of its founders. Also in the tradition of its founders, Schwartz Bon practices in a wide variety of additional areas because sometimes folks just need help.
Our Friendly and Helpful Staff
---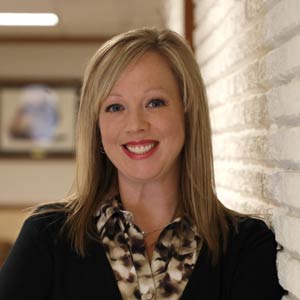 Holly Hills
hhills@schwartzbon.com
Advanced Certified Paralegal

Tammy Wuertley, ACP
tammy@schwartzbon.com
Advanced Certified Paralegal

Cate Miller
rsoffice@schwartzbon.com
Legal Administrative Assistant

Christian Rascon
christian@schwartzbon.com
Legal Administrative Assistant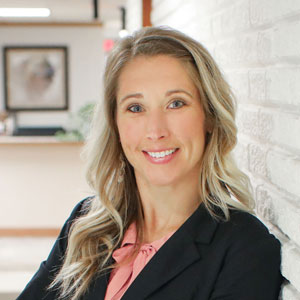 Jessica Stull
jstull@schwartzbon.com
Legal Administrative Assistant

Karissa Walsh
kwalsh@schwartzbon.com
Office Administrator
Natalie Andersen
bookkeeping@schwartzbon.com
Bookkeeping
---
In Memorium:

William T. Schwartz
William T. Schwartz passed away in June 2008. Although he is no longer with us, Bill has been and will always be an important part of Schwartz, Bon, Walker & Studer, LLC. He served 50 missions with the US Army Air Corps during World War II. It was his service in those missions that won him the Distinguished Flying Cross, as well as many other medals and commendations. Bill and his wife, Anne, had four children together, all of whom are now continue the legacy of professionalism, community spirit, hard work, and nobility that William T. Schwartz believed in so strongly.
After his military service, Mr. Schwartz returned to Casper and began to practice law in the early 1950's. In the early 1970's, he and William S. Bon established a partnership, which grew into today's law firm. Over the years, Bill was both mentored by and mentor for many great attorneys. He was known for his humility, hard work, and dedication. He served as the President of the Wyoming State Bar, and was founder and President of the Rocky Mountain Mineral Law Foundation. He also co-founded and served as an original officer for the Wyoming Bar Foundation. At the time of his death in 2008, Bill Schwartz was recognized by Best Lawyers as "preeminent" in seven different areas of practice. This is a record that, like Mr. Schwartz himself, is unlikely to be matched.
William S. Bon
William S. "Bill" Bon was born in Casper on September 30th, 1923, and died February 1, 2017, also in Casper. After serving as a naval officer during World War II, Bill attended the University of Wyoming Law School, obtaining his law degree in 1949. He was a past president of the Wyoming State Bar Association. As one of the founding partners of Schwartz, Bon, Walker & Studer, Mr. Bon engaged in multiple aspects of the law; however, he was recognized for his skill as a trial lawyer, engaging against the foremost litigators of his time. Bill is the genesis of the firm's strong trial practice which continues after his passing. He loved his large family, his legal family, and the Wyoming Cowboy football team. He will always be remembered for his incisive intellect and wicked sense of humor.