Cam Walker
Cam Walker was born in Denver, Colorado, grew up in Casper, and graduated from Princeton University in 1972 and the University of Wyoming Law School in 1975, after which he was admitted into the Wyoming State Bar. He is also a member of the Federal Bar Association and Wyoming Trial Lawyers Association. Mr. Walker is a member of the American Board of Trial Advocates, a national, invitation-only, organization of lawyers who are acknowledged for their skill trying jury cases. Mr. Walker has been an instructor at legal education seminars. He is admitted to practice in State and Federal Courts of Wyoming, as well as the Tenth Circuit Court of Appeals. On over 30 occasions, Mr. Walker has made appearances before the Wyoming Supreme Court, and was lead trial counsel in Davis v. Consolidated Royalty, one of the longest and most complicated civil trials ever conducted in the state of Wyoming.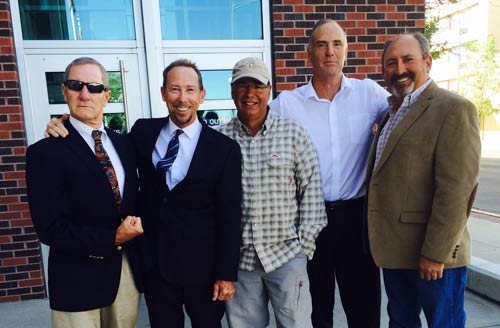 With over 40 years of experience, Mr. Walker is one of the best known trial lawyers in the state of Wyoming. He has successfully litigated against attorneys from large jurisdictions in Wyoming and other states.
He is past American Red Cross Field Service Chairman.
Cam has two children, and enjoys bicycling, fishing, hunting, skiing, riding horses, training dogs, hiking, and reading in his leisure time.
Areas of Practice
Personal Injury
Malpractice
Insurance Coverage
Products Liability
Construction
Wrongful Death
Complex Litigation
Significant Cases
Wimer v Cook
369 P3d 210 (Wyo 2016)
Davis v. Consolidated Royalty
802 P.2d 840
Street v. Street
211 P.3d 495
Hickman v. Groves
71 P.3d 256
Valance v. Vi-Doug, Inc.
50 P.3d 697
Reed v. Miles Land and Livestock Co.
18 P.3d 1161

Corkill v. Knowles
955 P.2d 438